Admissions Packet
Thank you for your interest in joining St. Gerard Majella School. Please click here to view the Application for Admission Packet for Grades 1-8 for new families 2018-19 school year.
Click here for the application for returning students.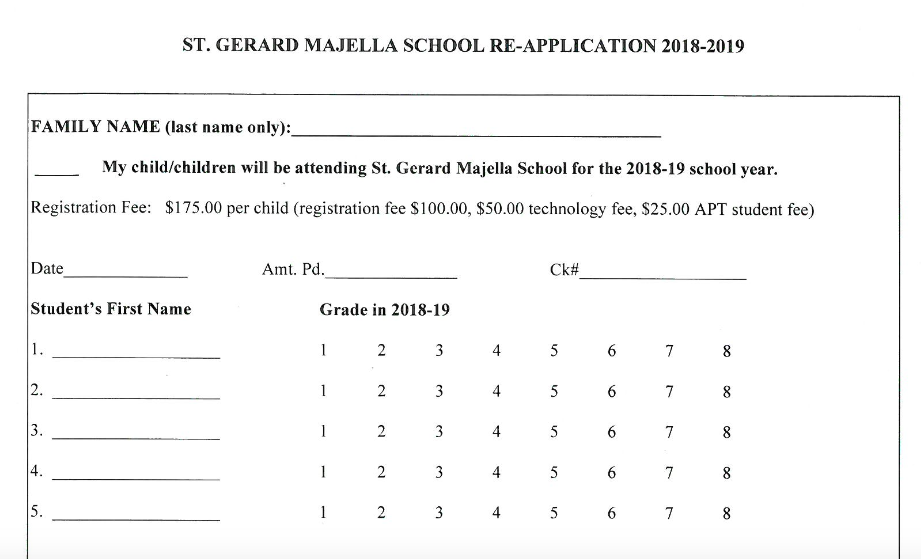 Click to view application for admission packet for new families in grades 1-8.