School Board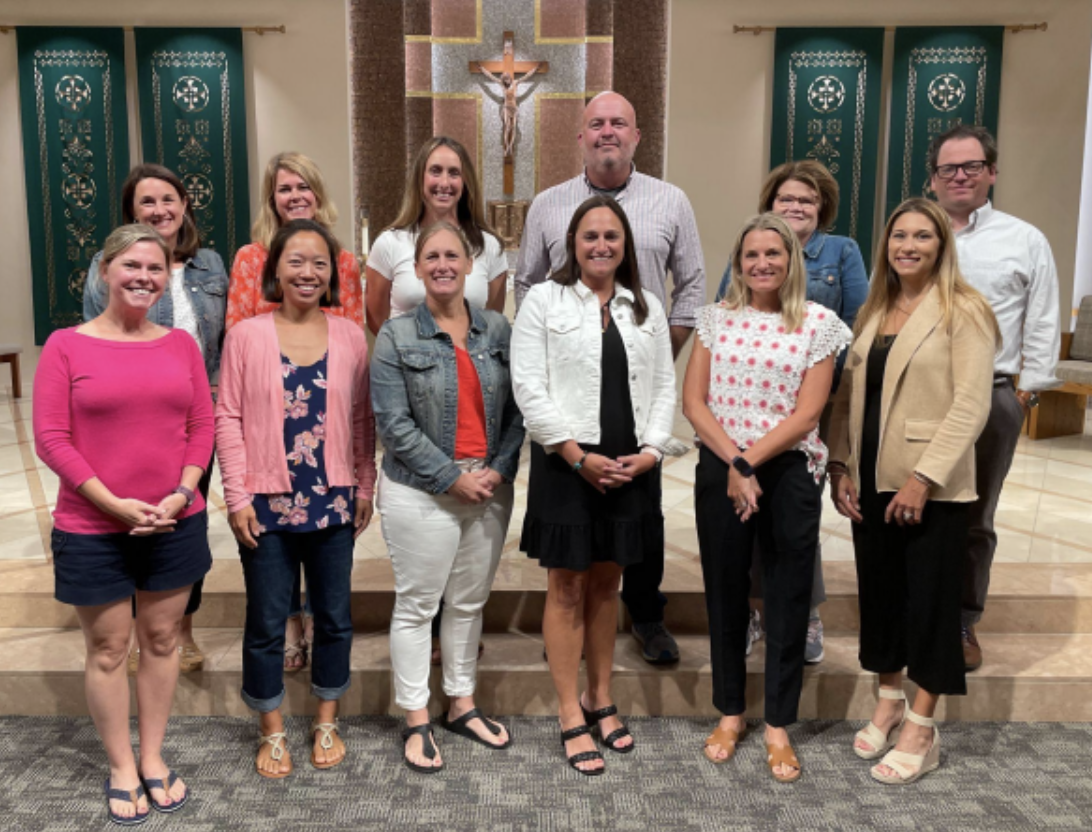 The SGM School Board is the parish's representative body for identifying and articulating the educational needs and aspirations of the parish elementary full time school. The SGM School Board acts in an advisory capacity to the pastor and the administration of St. Gerard Majella School in accomplishing the educational and formational mission of the full time school within the parish.

The SGM School Board consists of 12 members each serving three-year terms. In addition, the pastor may appoint one voting member from the parish community-at-large. The Pastor, Principal, and current APT President are ex-officio members of this Board. A selection process is held each spring to replace School Board members whose terms have expired. (The selection process includes gathering names of potential school board members through a nomination procedure outlined in the SGM School Board Constitution and By-Laws inviting all interested parties to an informational meeting. At a spring school board meeting, the pastor randomly draws four names from the pool of those willing to serve. Those names are then communicated to the school community.)

The work of the SGM School Board is to discuss full time school related issues as well as recommend and set policies that assure the quality and viability of the full time parish elementary school. The SGM School Board encourages parents' comments and suggestions at any time. While parents are also always free to discuss school issues with the Pastor, matters of policy will be referred to the School Board.

The Board functions in accordance with Archdiocesan guidelines. The Board functions only through its meetings, which are held regularly throughout the school year. Interested parents and parishioners may attend Board meetings and may address the Board during the open forum portion of each meeting. To be placed on the open forum agenda, contact the Board President at least forty-eight (48) hours prior to the scheduled meeting. Dates and times of the meetings are published in the school calendar, parish bulletin, and the weekly newsletter.
A synopsis of the SGM School Board minutes and communications will be found on this page.
Want to learn more about our School Board? Do you have any questions or concerns? Click here!
2022-2023 School Board Members
President – Mrs. Katie Francis
Vice-President – Mrs. Becky Lorentz
Secretary – Mr. Tim Callahan
Marketing Committee Lead – Dr. Peggy Chandra
Members at Large

Mrs. Margaret Karl
Mrs. Jessie Kendrick
Mrs. Tina Passanise-Emig
Mrs. Emily Purdy
Mrs. Mary Ellen Shepard
Mr. Jason Tuffli
Mr. Michael Wardlaw
Mrs. Anne Weissler
Fr. Michael Grosch – Pastor (ex-officio)
Ms. Chrisell Guthrie – Principal (ex-officio)
Ms. Lucy Gintz - Preschool Director (ex-officio)
Mrs. Laura Partridge-APT President (ex-officio)
2022-2023 Meeting Dates
| | | |
| --- | --- | --- |
| August 9, 2022 | 7:00 p.m | Parish Meeting Room 224 |
| October 11, 2022 | 7:00 p.m. | Parish Meeting Room 224 |
| December 13, 2022 | 7:00 p.m. | Parish Meeting Room 224 |
| February 7, 2023 | 7:00 p.m. | Parish Meeting Room 224 |
| April 11, 2023 | 7:00 p.m. | Parish Meeting Room 224 |
| May 9, 2023 | 7:00 p.m. | Parish Meeting Room 224 |
School Board Meeting Minutes