Catechesis of the Good Shepherd
The Catechesis of the Good Shepherd is a Montessori-based religious program aimed for children beginning at age three. The atrium is a sacred space where children can nurture a personal relationship with God. The space is ordered, child-sized, and beautiful, allowing the children opportunities to interact directly and intensely with materials that are specially prepared by the catechists and community.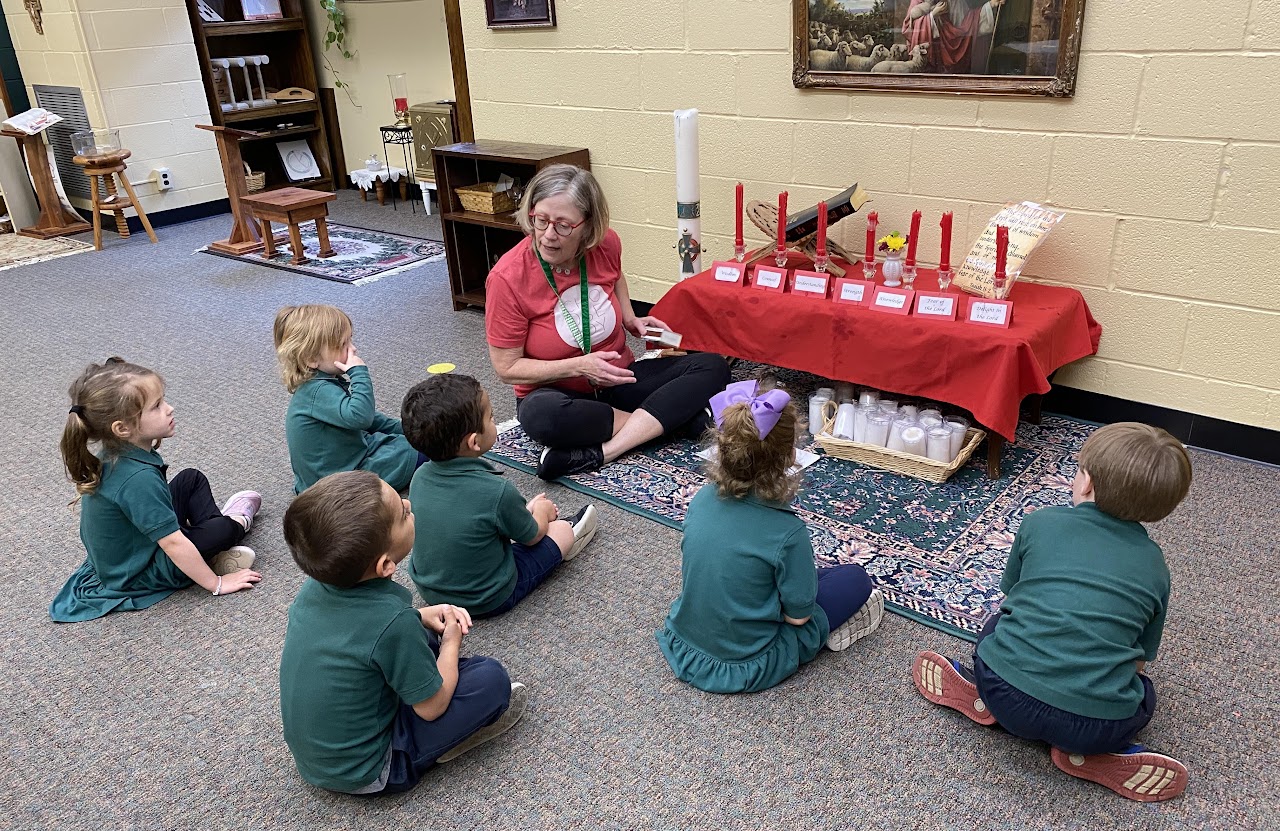 The atrium is not a classroom, but rather a place prepared for the child to fully receive God's love and feel His presence. Children are given opportunities to learn about and experience prayer, the Kingdom of God Parables, the Liturgical Year, the Altar and parts of Mass, the Geography of Israel, the Infancy Narratives, the Paschal Mystery, Baptism, and Jesus as the Good Shepherd. Children have the liberty to move freely and choose works they feel drawn to. The eventual aim of the atrium is to prepare the children to develop and nurture their faith and to participate more fully in Mass.
Click here for more about Catechesis of the Good Shepherd