Volunteering at SGM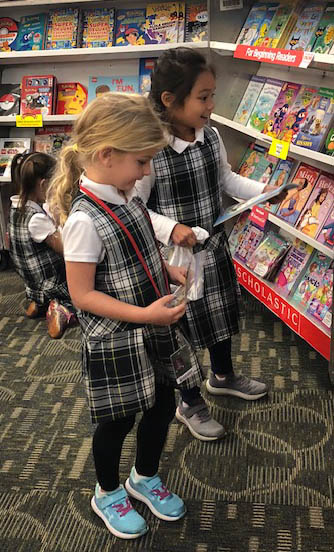 What is a school without the wonderful volunteers who give of their time and talent to help the students in so many ways. How can you help the school?
Volunteer to be a mystery reader
Volunteer to supervise the library
Volunteer to be an OASIS instructor (opportunity for seniors to come back and spend time reading with students who need that extra TLC as they begin to read)
Volunteer through APT (Alliance of Parent and Teachers) to be a room parent, help with school parties, be part of the family mentor program, and many other activities that would not happen without the help of the parents.
Volunteer to chaperone on field trips
How do you sign up? First of all, you will need to complete the "Safe Environment--Protecting God's Children" workshop through the archdiocese. Once that takes place we would encourage you to watch for, complete or attend the following:
The teachers will contact the parents in the classroom at the beginning of the year.
Attend the May APT Meeting to begin signing up for volunteer opportunities.
Complete the APT form included in the August mailing
Check the newsletter weekly for volunteering opportunities
We look forward to your help!