Welcome to the St. Gerard Library
The SGM Library is a resourceful component of SGM school. It houses approximately 9,000 books in its collection and its goal is to support the overall curriculum and to encourage students to develop an affinity for reading along with a lifelong pursuit of knowledge.

The current library was dedicated in December 2011 (as part of the school expansion) to honor his Most Reverend John R. Gaydos - Former Pastor of St. Gerard 1990-1996.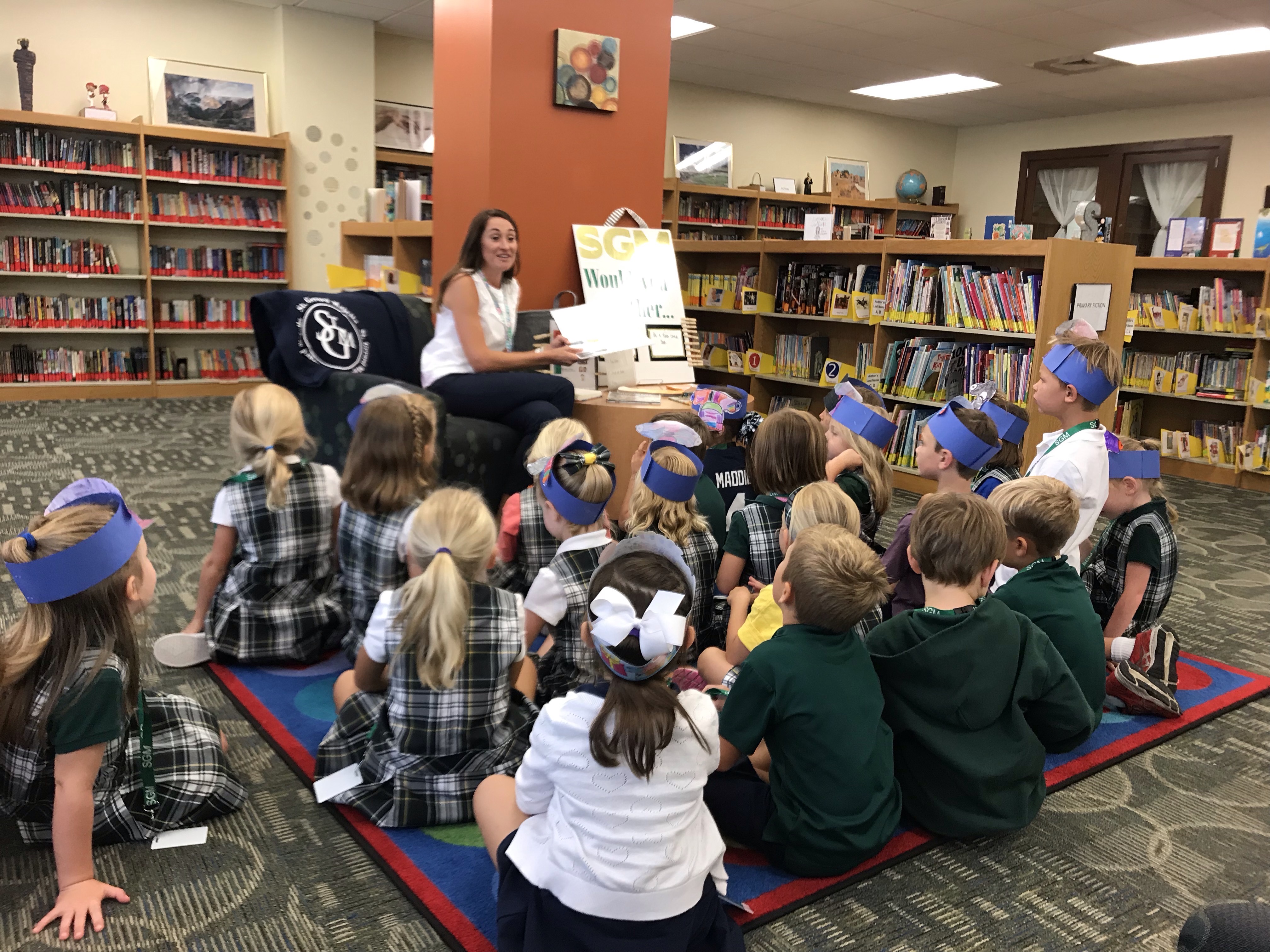 The library contains an abundance of comfortable seating arrangements, and material selections for Primary Fiction, Intermediate/Middle Fiction, Fiction Series, Reference, and a large Non-Fiction area to support research. Rentals are 2 weeks in length; Kindergartener are permitted 1 book at a time and may choose Primary Fiction and Series material, while 1st-8th graders are permitted 2 books from any area.
Circulation is supported via LibraryWorld web-based system. Additional technology includes the OPAC, an online catalog, and the Library World Mobile app - for 24/7 access to the library catalog via your mobile device (available for Apple and Android devices).
The library is operated with the generous help of volunteers and a library coordinator. It is open during regular school hours and is a welcome space for all.
Please click here to visit our school library or visit our online catalog.